We Are The Performance Marketing Ads Agency
The Next-Generation Paid Social Media Agency that drives an unbeatable ROI, globally
Since 2023, it's even more difficult than ever to gain organic reach on social media. Algorithms continually change and limit the reach of your followers. And this is where our paid social media services come in, at House of Marketers.
Inigo Rivero
Our Managing Director
(Former TikTok Strategy & Partnership team employee)
Drive Installs and In-App Sales at scale, today
Paid social ads with influencer content drive more results. Fact. 
Our Paid Social & influencer marketing agency provides ambitious brands with the fast-track route to being dominant on social. With strategic influencer content, we help the best brands overcome the crowded minefield that exists.
Undoubtedly, organic influencer content can generate incredible results, when done well. But when this content is amplified effectively to the precise target audience at the right time, you can really scale things to the next level.
Our Paid Social Agency's Unique 6 Step Approach
Our Paid Social Campaign Process
Empowering teams
with our Experienced Paid Social Experts
Our deeply experienced paid social marketing experts have a significant advantage with years of proven experience in the field. 
TikTok Paid Ads Management Services
Grow your audience by capturing them on the fastest-growing social networks with our data-driven, social-first creative TikTok Paid Ads management solution.
Assign our team to your next campaign and experience the most creative, authentic, engaging, and fun video content. Attract more people into your customer funnel via TikTok. Our team will be responsible for managing the process of ad creation, optimisation, and delivery.
Our strategy involves ensuring that the maximum number of relevant TikTok users watch your videos before translating the most engaged of them users into customers, allowing maximum returns on investment (ROI). We work with TikTok Influencers to create powerful content that conveys your message.
Facebook Ads Management Services
Our team of experienced Facebook ads management experts will work across key Facebook platforms, including the Facebook newsfeed and Facebook stories, to find, engage and convert your most valuable audiences using our unique, proven customer funnels.
We specialize in defining, tweaking, and managing parameters for each of your Facebook marketing campaigns. Our creative team works with the most powerful influencers to develop perfected ads with eye-catching content to attract your ideal customers.
The critical element here is to ensure that your ads reach the right audience at the right time. For this, our Facebook marketing specialists will monitor the real-time performance of each campaign and tweak your campaign for maximum ROI. The best part is that we can offer on-point paid social services that can be adapted to your brand, industry, and budget.
Instagram Ads Management Paid Social Services
House of Marketer's paid social services for Instagram are beyond powerful. Our spearhead marketing delivery team will create an Instagram ad campaign that addresses the pain points of your potential audience. We use Instagram influencers to create high-converting content endorsing your brand. This image and video content is utilised in Instagram Ads, and can be scaled to your audience across Instagram's platform ecosystem; Instagram Posts, IGTV, and Instagram Stories.
The incredible emergence of Instagram influencers has generated massive opportunities for brands looking to work with authentic marketing ambassadors to promote their products. Influencer marketing allows you to reach a target audience that is far more personal and genuine than conventional advertising. So, instead of a sales pitch to your consumers, the influencers help you build relationships with them.
Why Choose our Paid Social Agency Services
What Our Clients Say About Solutions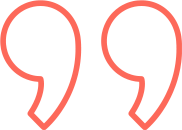 House of Marketers provide amazing trending campaigns that exceed KPIs.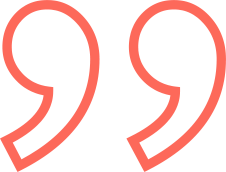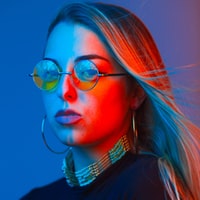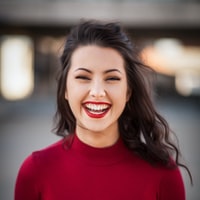 Contact the Leading Paid Social Agency, today