Influencer marketing Services
Market-Leading Influencer Marketing Agency & Services
We're a Success-Driven Influencer Marketing Agency
Founded by early-stage TikTok employees and agency partners, House Of Marketers has rapidly become a world-leading influencer marketing agency. High-growth brands turn to us for captivating campaigns that transcend their digital footprint, accelerate their reach, supercharge their engagement and propel their conversions. Our dynamic team of TikTok experts leverage data, technology, and extensive industry expertise in the delivery of our goal-oriented influencer marketing services. The result? Pulsating content, which guarantees stronger connections with sought-after Gen Z and millennial audiences.
Ready to Launch your Campaign
Our campaign team is ready to get started on your next success story!
Our TikTok Influencer Campaigns Service
Full-service TikTok influencer campaigns
Before starting any influencer campaign, we carefully analyse a range of elements to establish which micro-influencers or macro-influencers will deliver the best returns. Some of the areas we evaluate during a campaign include brand-fit, audience-fit, influencer engagement rates, influencer credibility, content style, as well as the consistency and frequency of content.
Influencer Services - Traffic, Engagements and Conversions
Our TikTok influencer campaigns service helps brands achieve several primary goals — traffic, awareness, engagements and conversions. We use influencers to drive both objectives. 
Awareness influencer campaigns are predicated on increasing brand visibility as much as possible. Conversion-driven influencer campaigns, on the other hand, aim to improve your brand's conversion rates and act as a accelerator for increased ROI.
Together with our influencers, we help brands achieve surges of traffic, explosive video view figures, incredble sales increases, and app installs. No matter what stage you are in your wider campaign funnel or your seasonal marketing calendar, our hugely experienced and knowledgable influencer marketing team can assist. Enquire about our influencer services today.
How we work - Our Influencer Agency's Unique 6 Step Approach
Our TikTok Ad Content Creation Service
Creative Influencer Content for Paid Social Media Ads
Our Influencer Marketing Campaign Process
Our Influencer Strategy Service
Influencer Marketing Strategy Development
Our TikTok Brand Asset Creation Service
Original TikTok Content for Brand TikTok Channels
Leverage our TikTok brand asset creation services to generate quality content for your TikTok brand profile. Regardless of the size of your brand or the sector you operate within, you can rest assured that House Of Marketers knows what it takes to capture the attention of your target market and grow your current TikTok following, all while boosting engagement on your brand channel.
An On-Brand Content and Approach
Our team of specialists ensure your TikTok brand profile assets are on-brand, serve to reinforce your most important values, and accurately reflect the benefits that your business, products, or services promise to deliver. It's a sure-fire way to bolster the effectiveness of your campaigns both in terms of awareness, as well as conversions. Building that solid TikTok community through powerful content will transform your brand equity on the platform.
The House of Marketers Touch: What Makes Us Different
Frequently Asked Questions
What is influencer marketing?
In a nutshell, influencer marketing is a form of marketing that uses individuals known as 'influencers' or 'creators' with a strong following on social media, to mention, endorse, or promote brands and products. It's particularly effective because influencers have built a level of trust among their dedicated followers, which makes their recommendations a legitimate form of social proof for potential customers.
A social influencer refers to a social media personality who has established credibility in a specific niche or industry sector. Social influencers have the power to sway consumer decision-making among their large audiences. As such, they are highly sought-after as advocates or ambassadors to extend the reach of brands and their respective product offerings through high quality content.
Social influencers can generally be broken down into 4 main categories: nano influencers, micro influencers, macro influencers, mega influencers and celebrity influencers. They are sometimes simply personalities on social media, vloggers who keep you updated with their life, talented people who entertain audiences or key opinion leaders who focus on particular topics or niches.
Is TikTok the best platform for influencer marketing?
The short answer is, yes. Right now, TikTok brings with it incredibly engaged communities, that actually enjoy branded content. No other platform has cracked the code, like TikTok has. And that's why we believe TikTok platform is so underrated right now, and why we put 95% of our energy into it.
However, different platforms offer different benefits, so it's important to establish the requirements for your business and then use the most appropriate platforms thereafter. With the oversaturation of platforms like YouTube and Instagram, TikTok is an excellent choice because it's still really new and a great way to stand out from your competition. In addition to this, the TikTok platform has one of the highest engagement rates of any social media platform, making it a go-to choice for brands that are looking to boost awareness and loyalty.
Which industries does House Of Marketers specialize in?
We're a dynamic influencer marketing agency catering to a wide range of industries thanks to our adaptive style. With some requisite tweaks, our proven strategies transfer across many verticals. While House Of Marketer has run campaigns in numerous industries for brands located all over the world, we mostly specialise in entertainment, gaming, health & beauty, apps, retail / ecommerce, social networks, as well as food & drink. Reach out to our friendly team to learn more about how we can help you to reach and engage your audience.
If you can't find answers to your questions in our FAQ section, you can always contact us. We will get back to you shortly.
What Our Clients Say About Solutions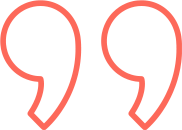 House of Marketers provide amazing trending campaigns that exceed KPIs.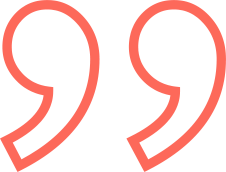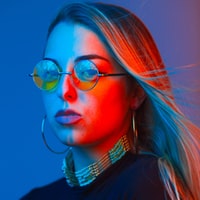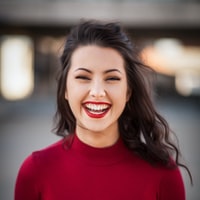 Contact the Leading Influencer Marketing Agency, today